LM-PerioKit by Style Italiano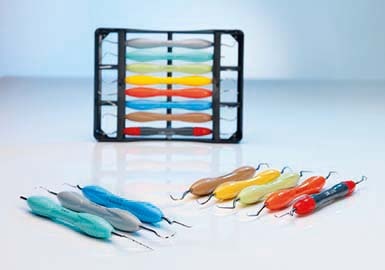 LM-PerioKit by Style Italiano is a set of periodontal instruments chosen by Dr. Giano Ricci. Style Italiano is a study group of passionate clinicians and researchers specialized in aesthetic dentistry.
LM periodontal instruments are ultimate in metallurgy. The high wear resistance and hardness of the blade metal makes them efficient, long-lasting and comfortable. The ergonomic design with a silicone handle gives the instruments a non-slip and natural grip. Good tactile sensitivity and easy handling of the instruments guarantee the best clinical results.
Includes:
Implant Mini Universal curette
Concavity File SV 5-6
Mini Gracey 13-14
Mini Gracey 11-12
Mini Gracey 7-8
McCall 17S-18S
North Carolina Probe
Furcation Probe
LM-Servo 8 cassette
LM 6842 ES